I am a Ph.D. Student and Research Assistant in Quantitative Marketing at Goethe University Frankfurt. My research focuses on the interface between Data Science and Marketing. I like applying modern econometric methods to novel data sources in the digital economy—especially with the R programming language.
In my research project Measuring Fair Competition on Digital Platforms, we develop an approach to test for fair competition on digital platforms. Combining extensive data from Amazon's search results with high-frequency Amazon product data, we describe a toolkit for regulators and researchers to test for potentially anti-competitive recommendations on digital platforms.
Another research project—Do Political Conflicts Influence Daily Consumption Choices?—combines vast smartphone location data and textual analysis of newspaper articles to assess the impact of political conflict on consumption.
I am an expert in the R programming language and love teaching R to Bachelor's, Master's and Ph.D. students, using the language in my research, and even for designing this website.
In my free time, I enjoy preparing the next generation for the digital future as a Member of the Board at TechAcademy e.V., a non-profit organization teaching coding and promoting tech literacy.
On this website, you will find information about my Academic Research and Teaching, my Curriculum Vitae, and my passion project—TechAcademy e.V..
You can contact me via LinkedIn or
Upcoming Talks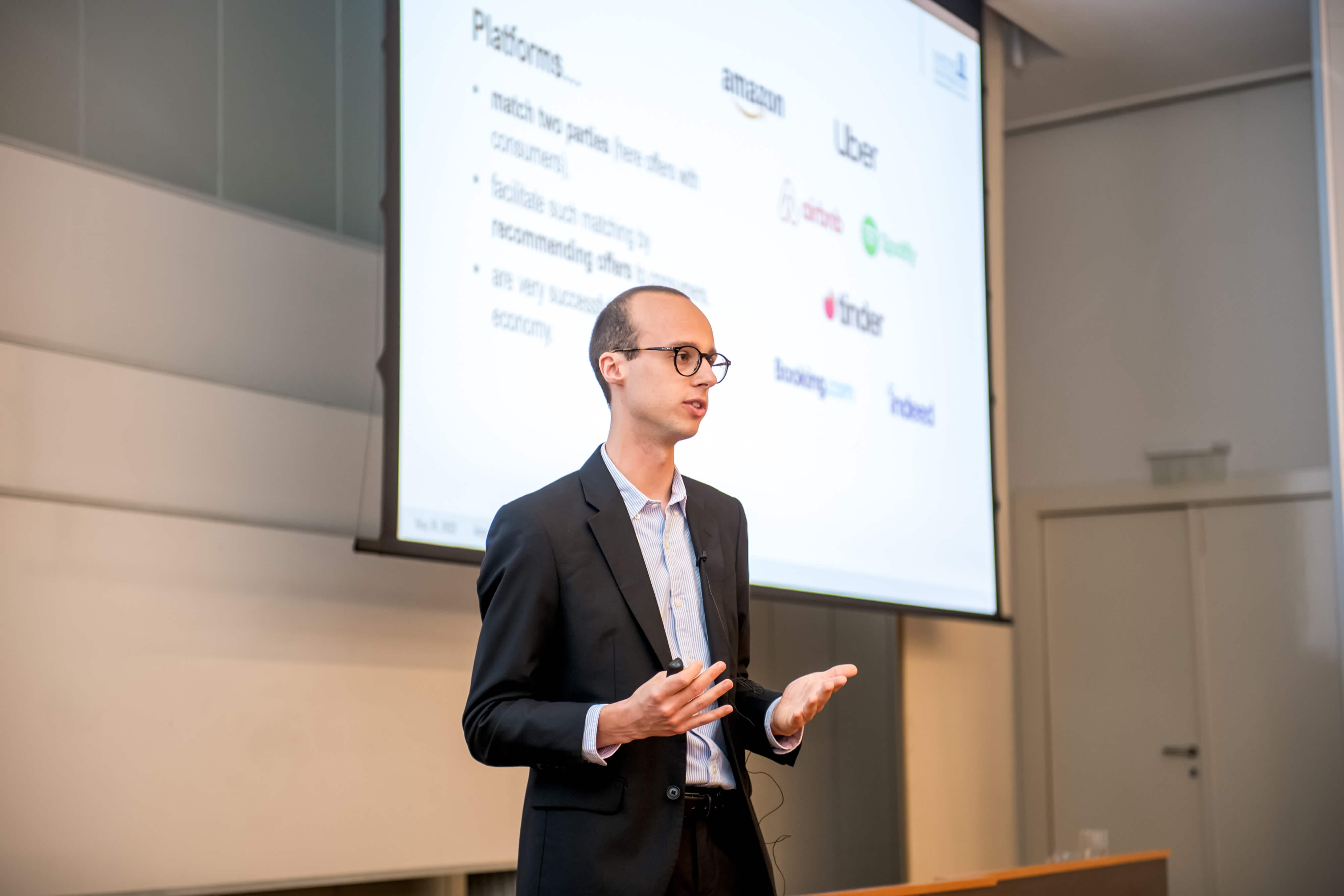 Please check the Research page for details on past conference presentations. You can find out more about my research by attending one of the following scheduled conference presentations.